I, as probably most of you, didn't know who came up with the iconic yellow and black/white stripe on Yamaha factory racers of the early 1970s. Turns out it was Rollin "Molly" Sanders, of (now defunct) Molly Designs, was responsible for this and a great deal more motorcycling and automotive brand icons.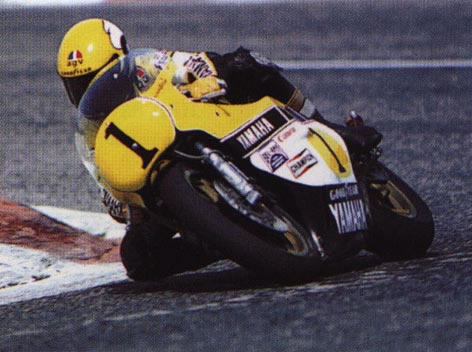 Above is Kenny Roberts on a machine featuring the famous livery
What other projects was Molly responsible for? The Lexus logo. Kawasaki's green racing color. Toyota's racing liveries. The Buick Grand National logo and concept car. To name a few.
Molly died this past April. And although Yamaha no longer uses the yellow and black dashed livery, plenty of memorabilia is still produced in this colorway, proving just how impactful it was.
Info via USA Today and Hooniverse.